Virtual Event
Fortinet & Netsync Webinar
Virtual Event
December 7, 2022
@
10:00 am
–
11:00 am
EST
*Exclusive Offer:
All attendees receive a FREE copy of Mark Lynd's new eBook, 9 Valuable Things Leaders Should Know About Cyber Insurance
**Special Bonus:
Get A FREE Pair of Ray Ban's for scheduling an in-person meeting with an Account Manager immediately following the webinar
Join Netsync's Mark Lynd and Fortinet's Andy Crocker at 10 am (ET) On Wednesday, Dec 7, for an insightful virtual discussion on Gartner Cybersecurity Mesh Architecture (CSMA), and Fortinet Fabric, the industry's highest-performing cybersecurity mesh platform.
With the future of cybersecurity looking so bright thanks to these two innovative solutions, it's time to tune-in – and rock your Ray-Bans!
Gartner Mesh Architecture: According to Gartner, new attack surfaces have opened up due to the pandemic-inspired shift to remote work. Remote staff members, edge computing devices, virtual networks, IoT technologies, and other facets of digital transformation demand flexible and scalable security strategies. The answer to this problem is a broad, integrated, and automated cybersecurity mesh architecture. By 2024, organizations adopting a cybersecurity mesh architecture will reduce the financial impact of these security incidents by an average of 90%.
Fortinet Fabric: The Fortinet Fabric provides the industry's highest-performing cybersecurity mesh platform today. As Gartner states, Mesh architecture offers many benefits to organizations but they require cybersecurity professionals to completely rethink their approach to security. Organizations leveraging the Fortinet Fabric platform are benefitting from interoperability between distinct security products to achieve a more consolidated security posture.
About The Presenters:
Mark Lynd
Mark serves as the Head of Digital Business and as a member of the executive leadership team for Netsync, a global technology value-added reseller With more than 23 years of technology and cybersecurity experience as an entrepreneur and executive, he was an Ernst & Young's "Entrepreneur of Year – Southwest Region" Finalist in 2000, presented the Doak Walker Award on ESPN's CFB Awards Show, ranked the #1 Global Security Thought leader in 2022 by Thinkers360 and named one of the top global cybersecurity experts and speakers by Onalytica in 2022.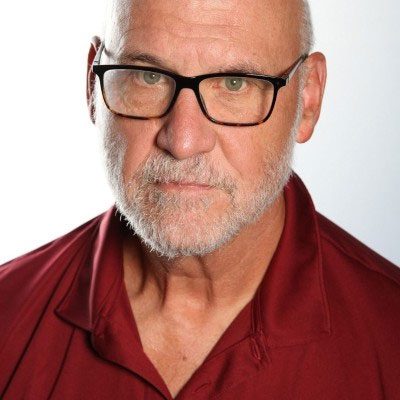 Andy Crocker
Andy is the Director of the Channel Systems Engineers for the U.S. Andy has been at Fortinet for over 7 years. For the first 3 years exclusively supporting our Advanced Threat Protection products. Since early 2019, Andy was a Channel SE supporting the TOLA region and 3 Channel Account Managers. In February of 2020 Andy was promoted to the Manager position with the guidance to grow our partner technical enablement.
Andy has spent over 38 years in Information Technology. 16 of those years were at FedEx in Memphis, supporting all facets of the IT environment there, including networking and network engineering. The last 20 years Andy has been a Sr Systems Engineer for several organizations providing technical support in a pre-sales role. Technical training, primarily with resellers, has been a large part of the various roles and responsibilities.
*K12, City, Library, or any other Erate eligible applicant/participant are not eligible to receive the sunglasses as per the Erate gift rules (cost over $20)