Physical Security
State-of-the-Art Protection for Offices and Data Centers
In a world where organizations are focused on preventing ransomware attacks and customer data breaches, physical security measures designed to protect your properties, assets, and people can often be neglected.
At Netsync, we encourage a holistic approach to physical security, drawing on a range of technologies to formulate a comprehensive and integrated ecosystem of security solutions, including intelligent camera technology, biometric identification, RFID badges and credentialing. Our team of security experts can perform a thorough audit of your premises and design a comprehensive set of security solutions and protocols to suit your individual needs.
Our physical security services include:
Video Surveillance Management Systems & Analytics
IP-based dispatch and incident response
Real-time event detection
Predictive analysis
Anomaly detection
Business Intelligence
Facial recognition
License plate recognition
Managed Incident Response
Incident & Case Management
Command & Control
IP Access Control Systems
Intelligent Access Control
IP video door stations
Visitor management
Identity management
IP Surveillance Cameras
Ultra HD, 4K and beyond
Multi-sensor cameras
IP cameras with audio analytics
Two-way audio cameras
Partners Involved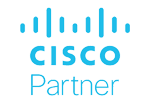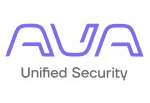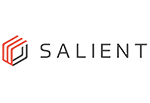 Practices Involved
Sensors and Asset Management
Automate Routine Procedures and Deliver More Insight
IoT sensors automate routine procedures and deliver more insight into the performance of critical functions.
Explore More »
Physical Security
State-of-the-Art Physical Protection for Offices and Data Centers
Netsync can provide state-of-the-art physical security services for your offices and data centers.
Explore More »
Smart Lighting
Economical Alternatives to Conventional Lighting Products
Smart lighting devices offer integration with existing building and municipal infrastructures, giving managers more intelligent options.
Explore More »
Smart Cities
Designing the Intelligent Cities of Tomorrow
Empowering city managers to improve living conditions in increasingly dense urban environments.
Explore More »
Enterprise Networking
Scalable, Unified Networks that Provide Security and Flexibility
Netsync designs and implements enterprise-class networks for organizations of all sizes.
Explore More »
Wireless & Mobility
Identifying Unique Wireless Demands and Mobility Needs
Netsync works closely with businesses to identify unique wireless demands and mobility needs.
Explore More »