Connected Classrooms
Transforming the Future of Education
The future of education is driven by collaboration. At Netsync, we help you create a hybrid learning environment that is both flexible and secure, so your students, teachers, and staff can teach, learn, and collaborate — no matter where they are.
Netsync and trusted partner Cisco know it's critical for students and faculty to leverage collaboration technology to ensure the continuity of learning secure hybrid and distance learning experiences.
Cisco Webex® for Education is easy to use and highly collaborative, offering a secure experience for schools and universities to promote learning before, during, and after class — no matter where students, educators, or administrators are located.
Cisco Webex for Education includes:
Cisco Webex Classrooms, which acts as your go-to web portal for organizing classes, securely hosting and joining classes, accessing on-demand recordings and notes, and empowering continuous learning.

Cisco Webex Education Connector, which enables a seamlessly integrated experience by bringing the best of Webex Meetings and Webex Teams™ directly inside LMS platforms.

Cisco Webex Rooms and Devices include intelligent video devices and high-performance headsets for interactive and inclusive learning experiences. Cisco IP phones offer superior quality, design, and features that keep educators connected and communications secure.

Cisco Webex Security allows for remote instruction without chaos. Facilitate a highly secure and easy-to-use experience for educators, administrators, and students.

Cisco Webex Contact Center solutions offer a global, scalable, flexible, cloud contact center for educational institutions of all sizes to facilitate call center needs for students and staff.
Largest County in Texas relies on Netsync to broadcast Commissioners Court meeting to its 4.7 million citizens
DOWNLOAD
Partners Involved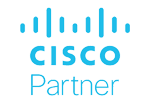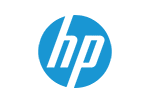 Practices Involved
Cloud Collaboration
Reduce Costs and Expand Capabilities
Cloud collaboration has never been more critical to organizations than it is today.
Explore More »
Cloud
Enterprise Cloud Deployments Combine Flexibility and Productivity
Netsync's Cloud Practice team can design the perfect system for your organization.
Explore More »
Collaboration
Collaboration Made Seamless, Efficient and Effective
Netsync is experienced at designing, deploying and maintaining a wide array of products that make collaboration simple.
Explore More »