Incident Remediation
When You Need Immediate Support for a Developing Crisis
When disaster strikes, your organization can't depend on overburdened internal IT teams to return operations to normal. With Netsync's Incident Remediation solutions, you're never alone. We monitor your network and cloud status twenty-four hours per day from our Network Operations Center and intervene if service becomes interrupted. We work off-site to thwart active security threats and deploy technicians should your hardware require maintenance. Experts in assessing and managing unforeseen outages and cyberattacks, Netsync can keep your organization's crucial network infrastructure safe and running at peak performance.

With cyberattacks becoming more and more common, companies are paying millions of dollars to recover their data after a breach, after it's too late. With Netsync's incident remediation solutions, we keep you covered before and after an attack, providing security and peace of mind in the event of a cyberattack. If your business depends on your data, you can't afford to be without the kind of protection that Netsync provides.
Partners Involved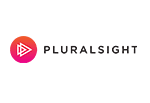 Practices Involved
Data Loss Prevention
Keep Critical Policy and Industry Data Secure
Keep critical policy and industry data secure with Data Loss Prevention from Netsync.
Explore More »
Security Assessments
Understand Your Risk with a Full Security Assessment
Netsync's Security Practice experts determine what the risks are to your company's critical assets.
Explore More »
Technology Consulting
Let Netsync Take the Lead in Modernizing Your Business
Netsync's Services Practice and technology consulting team can lead you to sustainable modernization of your IT systems.
Explore More »
Incident Remediation
When You Need Immediate Support for a Developing Crisis
Netsync's security experts can help you prevent incidents from occurring or remediate them as quickly as possible.
Explore More »
Network Security
A Complete Network Security Solution for Your Business
Netsync's Security Practice can design and implement a complete network security solution for your business.
Explore More »
VCISO
Meet Your Virtual Chief Information Security Officer
Netsync's Virtual CISO is a qualified, top-tier expert who will review your security framework, practices and procedures.
Explore More »
Netsync collaborates with healthcare providers and insurance companies to evaluate networking capabilities, assess security vulnerabilities and calculate storage limitations.