Olympus for Enterprise
Netsync Redefines Enterprise Security
Providing a safe and secure work environment has never been more challenging. Protecting your most valuable asset — your people — is critical to business continuity when responding to a security threat or operational disruption.
Diverse business properties — from expansive corporate campuses with multiple buildings to high-rise office towers — present complex security challenges. Bad weather, natural disasters, and security threats can bring businesses to a grinding halt and it's critical that lines of communication remain open with staff, their families, first responders, and law enforcement.
Olympus integrates a facility's legacy security platform, surveillance cameras, and access control systems with collaboration and unified communications tools into a hybrid-cloud architecture. Olympus provides peace of mind for business leaders, staff, and their families.
Netsync developed Olympus by first conducting in-depth research with business and security leaders to learn the scope of the challenge. Netsync subsequently designed a cohesive network to link disparate systems and solutions from Cisco and Singlewire Software to complete a specialized platform ensuring technology works together and automates workflows.
Olympus integrated Cisco Unified Communications (UC) with Singlewire InformaCast, combining the industry's best collaboration and VoIP solution with the leading mass emergency notification system. These components work with surveillance cameras, gunshot detection, access control systems, and automation tools to provide businesses with a reliable response platform to security risks.
---
Example Facility Lockdown Protocol
Recognize alert
Engage automation
Lock down exterior doors and all hallways
Turn off all room lighting
Send notification throughout the facility — annunciator, phone, text message, and email
Digital signage displays what to do
Turn on strobes/sirens
Lock down all rooms
Display facility map highlighting situation areas for on-site security
Notify law enforcement and provide external access to Olympus
Manage communications to all personnel throughout the incident
Partners Involved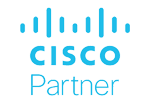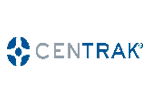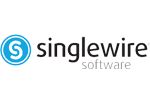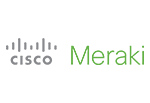 Practices Involved
Cloud
Enterprise Cloud Deployments Combine Flexibility and Productivity
Netsync's Cloud Practice team can design the perfect system for your organization.
Explore More »
Services
A Range of Support and Procurement Services to Keep Businesses Thriving
Let Netsync's Services Practice Team design, build and manage the right system for your unique business challenges.
Explore More »
Enterprise Networking & Wireless
Digitally Transforming Organizations
Netsync specializes in constructing complex Enterprise Networking and Wireless products and services that transform organizations.
Explore More »
Security
Physical and Cybersecurity Strategies to Safeguard Vital Assets
Netsync helps you secure your physical premises and assets, and evaluates your vulnerability to cyberattacks.
Explore More »