Alto IPTV
Providing Access to More Content Than Cable or Broadcast TV
ALTO IPTV by Netsync easily integrates with other IP-based services, including Internet access and VoIP. Without the need for cables, ALTO IPTV is a hassle-free solution that provides access to more content than cable or broadcast TV.
With ALTO IPTV, users can easily access the Electronic Program Guide and record content digitally, just like on a home DVR. And best of all, ALTO IPTV is compatible with virtually any display device, including projectors, computer monitors, standalone video display screens displays and, of course, TVs.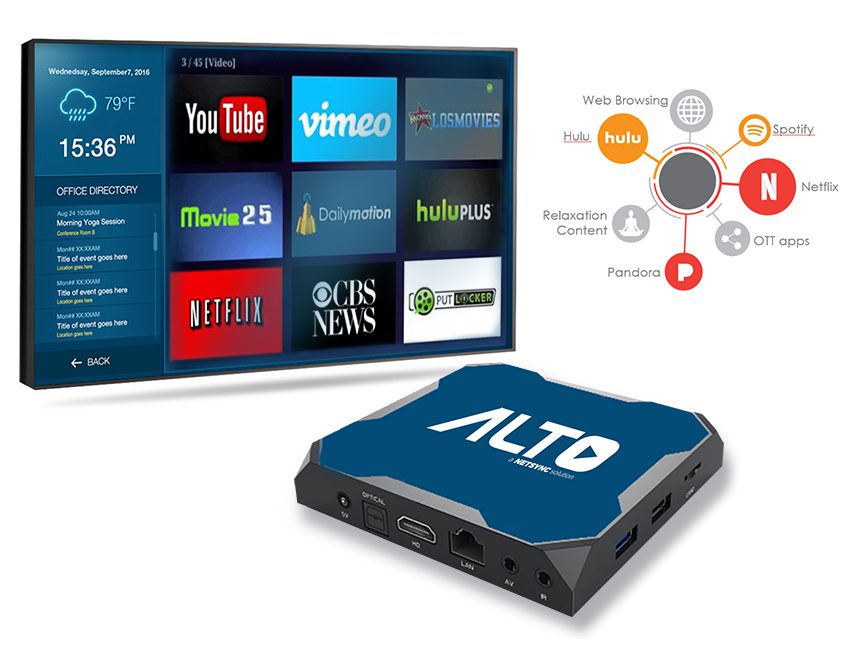 More than 50% of businesses identify their top challenge as staying ahead of rapid changes in technology. Netsync's Managed Services experts can fix problems before you even know they exist while lowering IT costs by as much as 40%.