Lifecycle Management
Contract and Lifecycle Management.
Let Netsync take the challenges out of contract and lifecycle management. We help you plan, deliver and manage a business-ready network by understanding the technology lifecycle, so you can quickly achieve business agility.
Netsync has answers when you need a snapshot of how your organization is consuming new technology or when your organization is due for a technology upgrade or refresh. Netsync's Contract Management Team regularly reviews your company name and install site across all contracts to eliminate future issues in contract consolidation, opening cases, or receiving correct SLAs.

Netsync provides Savant, a Customer Dashboard offering complete visibility; empowering you to embrace, plan and focus technology throughout your organization.
Customer milestones include:
Lifecycle Management
Review current inventory
Evaluate all leasing contracts
Complete valuation of assets for budgetary forecasting and project planning
Contract Management
Advisement to ensure accurate coverage
Contract Consolidation
Catered Management Plans to fit specific customer needs
Partners Involved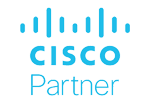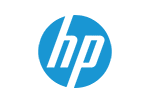 Practices Involved
Contractual & Lifecycle Analysis
Taking the Challenges Out of Contract and Lifecycle Management
Contracts and renewals are always complex, but management doesn't have to be.
Explore More »
Customer Contract Governance
Resolve Issues, Reduce Risks, and Increase Efficiencies
Netsync's Customer Contract Governance team can resolve issues, reduce risks, and increase efficiencies.
Explore More »