Hyper-Converged Infrastructure
Hyper-Convergence for the Core, Cloud, and Edge
Your organization needs an infrastructure that can secure your data and increase the speed of business regardless of where it takes place: from your core data center to private and public clouds and edge locations like remote offices and industrial sites.
Hyper-Converged Infrastructure is a software-defined, unified solution that combines all the elements of a traditional data center—storage, compute, networking and management—in a virtual environment.

Netsync and trusted partner Cisco offer Cisco HyperFlex Anywhere, which extends the simplicity of hyper-convergence from the core to the edge and multi-cloud, putting IT at the center of rapid innovation in a world where data is everywhere. Cisco HyperFlex systems deliver the agility, scalability, and pay-as-you-grow economics of the cloud with the benefits of multi-site, distributed computing at a global scale.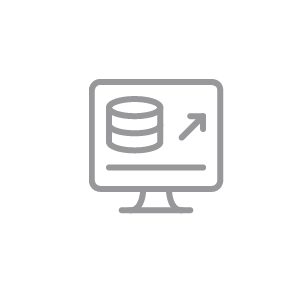 Cisco HyperFlex includes tools for application performance monitoring, application placement, and cloud mobility so that you can design how to deploy your applications and place them wherever your business needs dictate.
Hyper-Converged Infrastructure is a software-defined, unified solution that combines all the elements of a traditional data center
Partners Involved