Power & Cooling
Solutions to Protect Your Investments and Safeguard Your Productivity
Data centers are among the most valuable assets your company has, and neglecting their upkeep can be disastrous. Data centers consume massive amounts of energy during routine operation, which in turn generates heat that can severely damage critical system components. If not properly managed, costs associated with power and cooling regulation can spiral out of control.
Netsync designs and installs customized power and cooling systems for your business that will optimize performance and reduce costs. Our experts will also install centralized monitoring tools and controls to streamline data center operations.
Partners Involved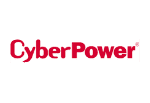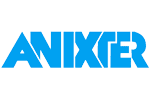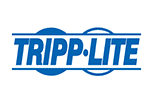 Practices Involved
Power and Cooling
Custom Power and Cooling Systems for Your Business
Netsync can design and install a custom power and cooling system for your business
Explore More »
Staging and Integration
Managing the Lifecycle of Technology Projects
Netsync's Services Practice alleviates deadline concerns by enabling the project from procurement to integration and project completion.
Explore More »
Managed Service Desk
Free Your IT Staff to Deal with More Business-Critical Issues
Netsync's Managed Service Desk solution centralizes and tracks all incidents, providing data on the frequency and types of issues commonly reported, enabling root cause issue resolution.
Explore More »
Compute and Storage
Optimizing Storage for Growing Enterprises
Netsync has abundant experience optimizing storage systems for growing enterprises, school districts, and government municipalities.
Explore More »
Software-Defined Networking
Monitor and Adjust Network Performance
Netsync can help implement robust and automated security access controls to enable an agile network.
Explore More »
Enterprise Networking
Scalable, Unified Networks that Provide Security and Flexibility
Netsync designs and implements enterprise-class networks for organizations of all sizes.
Explore More »