5G
Connecting Everything, Everywhere
5G is the fifth generation of cellular technology. It is designed to increase speed, reduce latency, and improve the flexibility of wireless services. 5G has a theoretical peak speed of 20 Gbps, while the peak speed of 4G is only 1 Gbps. 5G also promises lower latency, which can improve the performance of business applications as well as other digital experiences, such as online gaming, videoconferencing, and self-driving cars.
While earlier generations of cellular technology (such as 4G LTE) focused on ensuring connectivity, 5G takes connectivity to the next level by delivering connected experiences from the cloud to clients. 5G networks are virtualized and software-driven, and they exploit cloud technologies.
5G will also simplify mobility with seamless open roaming capabilities between cellular and Wi-Fi access. Mobile users can stay connected as they move between outdoor wireless connections and wireless networks inside buildings without the need for users to reauthenticate.
5G technology will improve connectivity in underserved rural areas and in cities where demand can outstrip current capacity. New 5G networks will also have a dense, distributed-access architecture and move data processing closer to the edge and to users to enable faster data processing.
But businesses won't be able to access all the benefits of this exciting new technology if they're not ready for it—and that's where the experts at Netsync come in.
5G architectures will be software-defined platforms, in which networking functionality is managed through software rather than hardware. Advancements in virtualization, cloud-based technologies, and IT and business process automation enable 5G architecture to be agile and flexible and to provide anytime, anywhere user access.
5G technology will not only usher in a new era of improved network performance and speed but also new connected experiences for users.
5G technology will not only usher in a new era of improved network performance and speed but also new connected experiences for users. In healthcare, for example, 5G technology will enable patients to be monitored via connected devices that constantly deliver data on key health indicators, such as heart rate and blood pressure. And in the auto industry, 5G combined with machine-learning-driven algorithms will provide information on traffic, accidents, and more.
Netsync and trusted partner Cisco employ a cloud-to-client approach that unifies multi-vendor mobile solutions into an open, cloud-native architecture—helping you build a 5G network that is cost-efficient, simplified, and trustworthy.
Partners Involved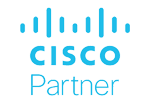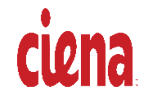 Practices Involved
5G Transport
Ultra-Reliable, High Bandwidth Communication
5G technology is changing the way we work, communicate, drive, and live.
Explore More »
Wireless & Mobility
Identifying Unique Wireless Demands and Mobility Needs
Netsync works closely with businesses to identify unique wireless demands and mobility needs.
Explore More »
Multi-Service Platforms
Improve Network Efficiency While Adding Functionality and Flexibility
Let Netsync design and deploy multi-service platforms to meet your business needs.
Explore More »
Software-Defined WAN
Optimize Application Delivery, User Experience, and Cloud-Based Management
Netsync's Enterprise Networking & Wireless Practice can design and implement a scalable and flexible SD-WAN solution for any network.
Explore More »
Enterprise Networking
Scalable, Unified Networks that Provide Security and Flexibility
Netsync designs and implements enterprise-class networks for organizations of all sizes.
Explore More »
Public and Private Cloud
Utilizing Multiple Platforms to Meet Business Goals
Netsync is ready to help you navigate the decision between private and public cloud, based on your unique business requirements.
Explore More »