Unified Messaging
Providing Users With Flexible Message Access Options
Save time and increase productivity by giving users quick and efficient access to messages from the devices and applications they use, delivered in the format they want.
Unified messaging solutions from Netsync and Cisco are highly secure, scalable, and compliant—supporting audio messaging, speech-to-text message transcription, video greetings, video auto attendants, and phone to phone video messaging.
Partners Involved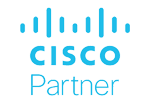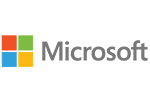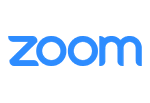 Practices Involved
Network Security
A Complete Network Security Solution for Your Business
Netsync's Security Practice can design and implement a complete network security solution for your business.
Explore More »
Public and Private Cloud
Utilizing Multiple Platforms to Meet Business Goals
Netsync is ready to help you navigate the decision between private and public cloud, based on your unique business requirements.
Explore More »
Telephony and Voicemail
Large-Scale Deployments to Facilitate Collaboration
Netsync can source and deploy large-scale telephony solutions for enterprises, government agencies, and educational institutions.
Explore More »
Customer Contact Center
Provide More to Your Customers
A Customer Contact Center offers clients a direct line of communication with your business and provides unparalleled satisfaction.
Explore More »
Wireless & Mobility
Identifying Unique Wireless Demands and Mobility Needs
Netsync works closely with businesses to identify unique wireless demands and mobility needs.
Explore More »
Enterprise Networking
Scalable, Unified Networks that Provide Security and Flexibility
Netsync designs and implements enterprise-class networks for organizations of all sizes.
Explore More »