Compute
Delivering the Best Environment for Users
Organizations rely on individual employees to achieve business objectives. While data centers and servers supply the raw processing power required to support enterprise-scale operations, it's the vast array of individual devices that power employee productivity.
With extensive experience delivering large numbers of devices to municipalities and school districts, Netsync can source and deploy thousands of end-user compute solutions for large organizations, as well as configure Virtual Desktop Infrastructures to enable safe and secure on-site or remote access. After deployment, Netsync will service the entire lifecycle by cleaning, refurbishing, and returning devices to employees without disrupting their work.
Netsync's end-user compute services include:
Desktops
Laptops
Notebooks
Tablets
Peripherals
Partners Involved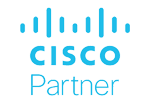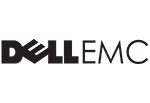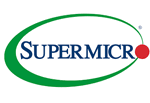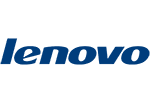 Practices Involved
Enterprise Networking
Scalable, Unified Networks that Provide Security and Flexibility
Netsync designs and implements enterprise-class networks for organizations of all sizes.
Explore More »
Compute and Storage
Optimizing Storage for Growing Enterprises
Netsync has abundant experience optimizing storage systems for growing enterprises, school districts, and government municipalities.
Explore More »
Automation and Orchestration
Optimize Workloads and Efficiency
Optimize workloads and efficiency, ensuring ideal operating system, application, and cloud performance.
Explore More »
Staging and Integration
Managing the Lifecycle of Technology Projects
Netsync's Services Practice alleviates deadline concerns by enabling the project from procurement to integration and project completion.
Explore More »
Power and Cooling
Custom Power and Cooling Systems for Your Business
Netsync can design and install a custom power and cooling system for your business
Explore More »
Managed Service Desk
Free Your IT Staff to Deal with More Business-Critical Issues
Netsync's Managed Service Desk solution centralizes and tracks all incidents, providing data on the frequency and types of issues commonly reported, enabling root cause issue resolution.
Explore More »