Microsoft Cloud Services
Seamless, Secure Access to Microsoft's Productivity Applications
As a trusted partner of Microsoft, Netsync can help you simplify the management of your applications and scale your environment automatically with Microsoft's Azure Cloud services. You get seamless, secure access to Microsoft's full suite of productivity applications and cloud-based solutions from virtually any location or device — providing flexibility and cost optimization for school districts, government agencies, and enterprise customers.
Microsoft Active Directory
Domain Consolidation and Migration
Domain and Domain Controller Upgrades
Distributed File Systems (DFS) configuration
Active Directory Federate Services (ADFS)
Microsoft SharePoint
Build sites and workspaces
Site development and migrations
Custom Forms and workflow conversion/migration
Custom .NET workflow development
Content Management through document management controls
Collaboration with Document sharing, and External access controls and policies
Microsoft Exchange and Exchange Online
Exchange on-premise upgrades from Exchange Version 2007, 2010, 2013, or 2016
Exchange Hybrid Configuration keeping functionality of current on-premise infrastructure in addition to the resilience of Exchange Online
Full Migrations to Exchange Online from Google Workspace, on-premise Exchange, and more
Microsoft Intune
Deploy Intune as a stand-alone Azure service, or as part of Microsoft 365
Device management for BOYD or company-owned devices
Configure policies for devices running iOS, Android, Windows and MacOS
Provide Zero-touch deployment of Windows 10 devices with Autopilot
Grant conditional access to networks and protected data
Protect data at the application level, without device enrollment
Enforce compliance with security policies
Remove organization data if a device is lost, stolen, or retired.
Partners Involved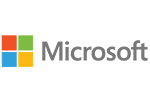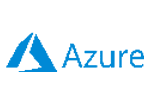 Practices Involved
Hybrid and Multi-Cloud
Let Netsync Help You Understand the Differences
Netsync can design the best system to meet your organization's needs.
Explore More »
Microsoft Cloud Services
Simplify the Management of Your Applications
Simplify the management of your applications and scale your environment automatically with Microsoft's Cloud Services.
Explore More »
Public and Private Cloud
Utilizing Multiple Platforms to Meet Business Goals
Netsync is ready to help you navigate the decision between private and public cloud, based on your unique business requirements.
Explore More »
Enterprise Cloud Storage
Flexibility, Scalability and Performance
Enterprise cloud storage allows companies to deploy applications faster, scale efficiently, and realize operational agility.
Explore More »
Backup and Data Protection
Thwart Attackers and Keep Your Data Secure
Netsync delivers data backup and protection systems to thwart attackers and keep your data secure.
Explore More »