Dark Fiber
An Alternative to Commercial Internet Services
Technological advancements like cloud computing and the Internet of Things (IoT) are increasing enterprise connectivity needs. As a result, a growing number of organizations are looking at dark fiber as an alternative to commercial Internet services.
The term "dark fiber" refers to fiber-optic cables that have already been laid in the ground but aren't being used. Network Service Providers will often install more fiber than they need to meet their bandwidth requirements, with the idea that they can expand operations using the dark fiber cables in the future or lease them to other companies.

Dark fiber can reduce costs, improve latency, and give organizations the redundancy they need for disaster recovery and business continuity.
Netsync provides the precise amount of fiber your organization demands to meet your budgetary requirements. Our dark fiber platform scales to meet critical load and bandwidth demands or seasonal fluctuations quickly and efficiently. Our inventory of dark fiber can be accessed to transport your essential information and data with dependability and reliability over a secure network.
Partners Involved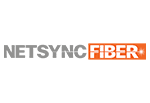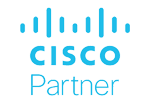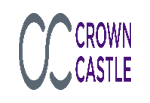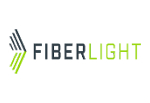 Practices Involved
Network Automation
Automate Configuration, Management, Testing and Deployment
Netsync's Service Provider Practice Team can provide you with assistance for all your network automation needs.
Explore More »
Enterprise Networking
Scalable, Unified Networks that Provide Security and Flexibility
Netsync designs and implements enterprise-class networks for organizations of all sizes.
Explore More »
Dark/Lit Fiber Services
Identifying the Best Fiber Solution for Your Business Needs
Netsync handles dark/lit fiber services from greenfield deployments to the critical replacement of legacy networks.
Explore More »
Optical Transport Systems
The Fast, Secure, and Reliable Way to Move Data
Netsync' can design and implement an Optical Transport System to meet your business goals.
Explore More »
Technology Consulting
Let Netsync Take the Lead in Modernizing Your Business
Netsync's Services Practice and technology consulting team can lead you to sustainable modernization of your IT systems.
Explore More »
Transceiver Modules
Supporting Large Capacity, High-Speed Optical Communication
Netsync can provide the best transceivers for your interconnectivity needs.
Explore More »