Cloud Security
Effective Security Solutions for a Multi-Cloud World
Securing the public cloud is an increasingly difficult challenge for businesses. As a result, IT departments are searching for a cloud-delivered security solution that provides sufficient end-user security.
Cloud security products from Netsync and trusted partner Cisco extend protection to all aspects of your business. Cisco Umbrella helps secure cloud access, and Cisco Cloudlock safeguards the use of SaaS applications.
In addition, Cisco Cloud Email Security blocks and remediates email threats, and Stealthwatch Cloud monitors your IaaS instances and alerts on suspicious activities. Cloud security products from Netsync and Cisco deliver broad, effective security solutions for your multi-cloud world.
Partners Involved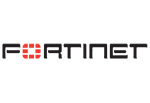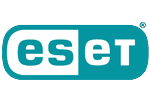 Practices Involved
Cloud
Enterprise Cloud Deployments Combine Flexibility and Productivity
Netsync's Cloud Practice team can design the perfect system for your organization.
Explore More »
Cloud Collaboration
Reduce Costs and Expand Capabilities
Cloud collaboration has never been more critical to organizations than it is today.
Explore More »
Cybersecurity
Never Assume Your Data is Safe
Today's hyper-connected world offers numerous benefits, but also many potential dangers—including the threat of cyberattacks.
Explore More »
Hybrid and Multi-Cloud
Let Netsync Help You Understand the Differences
Netsync can design the best system to meet your organization's needs.
Explore More »
Security
Physical and Cybersecurity Strategies to Safeguard Vital Assets
Netsync helps you secure your physical premises and assets, and evaluates your vulnerability to cyberattacks.
Explore More »
Public and Private Cloud
Utilizing Multiple Platforms to Meet Business Goals
Netsync is ready to help you navigate the decision between private and public cloud, based on your unique business requirements.
Explore More »