Identity & Access
Solutions to Secure Your Environment
Netsync and trusted partner Cisco offer a comprehensive solution to secure all access points across your applications and environment, from any user, device, and location.
Cisco's Identity Services Engine (ISE) enables a dynamic and automated approach to policy enforcement that simplifies the delivery of highly secure network access control. ISE empowers software-defined access and automates network segmentation within IT and OT environments.
Partners Involved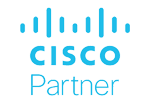 Practices Involved
Network Security
A Complete Network Security Solution for Your Business
Netsync's Security Practice can design and implement a complete network security solution for your business.
Explore More »
Technology Consulting
Let Netsync Take the Lead in Modernizing Your Business
Netsync's Services Practice and technology consulting team can lead you to sustainable modernization of your IT systems.
Explore More »
Incident Remediation
When You Need Immediate Support for a Developing Crisis
Netsync's security experts can help you prevent incidents from occurring or remediate them as quickly as possible.
Explore More »
Security Assessments
Understand Your Risk with a Full Security Assessment
Netsync's Security Practice experts determine what the risks are to your company's critical assets.
Explore More »
VCISO
Meet Your Virtual Chief Information Security Officer
Netsync's Virtual CISO is a qualified, top-tier expert who will review your security framework, practices and procedures.
Explore More »