Zero Trust
Establish Trust at Every Point of Access
Traditional security approaches assume that anything inside the corporate network can be trusted. The reality is that this assumption no longer holds true, thanks to mobility, BYOD (bring your own device), IoT, cloud adoption, increased collaboration, and a focus on business resiliency. A Zero Trust model considers all resources to be external and continuously verifies trust before granting only the required access.
Netsync and Cisco offer a comprehensive solution to secure all access across your applications and environment, from any user, device, and location. This complete Zero Trust security model allows you to mitigate, detect, and respond to risks across your environment.
Partners Involved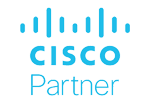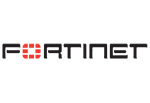 Practices Involved
Security Assessments
Understand Your Risk with a Full Security Assessment
Netsync's Security Practice experts determine what the risks are to your company's critical assets.
Explore More »
Incident Remediation
When You Need Immediate Support for a Developing Crisis
Netsync's security experts can help you prevent incidents from occurring or remediate them as quickly as possible.
Explore More »
VCISO
Meet Your Virtual Chief Information Security Officer
Netsync's Virtual CISO is a qualified, top-tier expert who will review your security framework, practices and procedures.
Explore More »
Network Security
A Complete Network Security Solution for Your Business
Netsync's Security Practice can design and implement a complete network security solution for your business.
Explore More »
Cybersecurity
Never Assume Your Data is Safe
Today's hyper-connected world offers numerous benefits, but also many potential dangers—including the threat of cyberattacks.
Explore More »