Internet of Things
Equipping Organizations with Smart-Connectivity
Netsync's Internet of Things (IoT) solutions provide unprecedented levels of insight into all areas of enterprise-scale operations by supplying analytic data through network-connected devices. By equipping organizations with smart-connectivity solutions, Netsync integrates sophisticated systems into holistic and automated workflows and supplies oversight of critical performance indicators, enabling better efficiency and productivity.

But IoT applications extend beyond enterprise solutions. Classrooms are benefiting from higher degrees of device integration, and even city municipalities are embracing the benefits of smart technology.
Netsync advises organizations on practical IoT applications that reduce costs, improve metrics and maximize convenience.
Partners Involved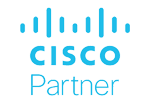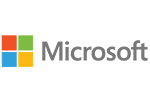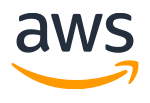 Practices Involved
Smart Cities
Designing the Intelligent Cities of Tomorrow
Empowering city managers to improve living conditions in increasingly dense urban environments.
Explore More »
Smart Lighting
Economical Alternatives to Conventional Lighting Products
Smart lighting devices offer integration with existing building and municipal infrastructures, giving managers more intelligent options.
Explore More »
Sensors and Asset Management
Automate Routine Procedures and Deliver More Insight
IoT sensors automate routine procedures and deliver more insight into the performance of critical functions.
Explore More »
Wireless & Mobility
Identifying Unique Wireless Demands and Mobility Needs
Netsync works closely with businesses to identify unique wireless demands and mobility needs.
Explore More »
Enterprise Networking
Scalable, Unified Networks that Provide Security and Flexibility
Netsync designs and implements enterprise-class networks for organizations of all sizes.
Explore More »