Netsync Network Solutions Named CRN Triple Crown Award Winner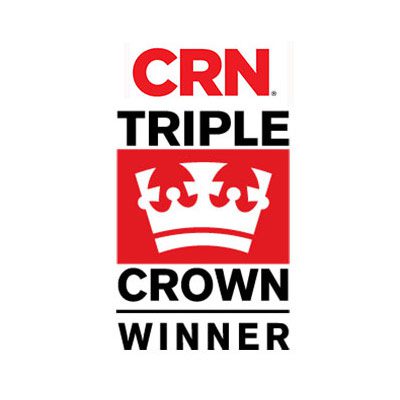 Houston, TX – December 15, 2015 – Netsync Network Solutions has been honored with the prestigious CRN Triple Crown Award. Only 57 North American solution providers received this recognition, which went to those who had the revenue, growth and technical expertise to be recognized on CRN's Solution Provider 500, Fast Growth 150 and Tech Elite 250 lists. CRN annually assembles a number of lists and rankings throughout the year to recognize solution providers who are setting the bar in the industry, including the Solution Provider 500 list of the largest solution providers in North America by revenue, the Fast Growth 150 ranking of the fastest-growing solution providers and the Tech Elite 250 solution providers with the highest level of certifications from major vendors such as Cisco, Hewlett-Packard and Microsoft. "It is truly an honor to have Netsync named to this very exclusive list," says Kurt Nordquist, Director of Business Development at Netsync. "To simultaneously reach the revenue numbers, double-to-triple percentage growth, and to have achieved all the certifications we sought in partnership with our various best-of-breed OEM partners, this clearly demonstrates to our customers the level of commitment our team puts in to help promote excellence in everything we do for them." It is a considerable achievement for a solution provider to make any one of these lists. To make it onto all three, however—as this year's Triple Crown Award winners have done—a company must simultaneously have enough revenue to be ranked on the Solution Provider 500 list, record double- or triple-digit growth for recognition on the Fast Growth 150, and invest heavily in top certifications to attain Tech Elite 250 status. Showcased in the December issue of CRN, the Triple Crown list can be previewed at crn.com/triplecrown.
About Netsync Network Solutions: Netsync Network Solutions is a HUB-certified, minority-owned, value-added reseller (VAR), specializing in collaboration and unified communications, data center and cloud, network infrastructure, wireless and mobility, physical and network security, and end-user computing and VDI. Based in Houston, Texas, with sales and engineering assets in Austin, Dallas, San Antonio, El Paso, and South Texas, Netsync uses a true business consultative approach to determine clients' requirements and architects innovative and synergistic IT solutions to meet clients' needs. This approach has earned Netsync various customer service excellence awards and recognition as a progressive partner that introduces the newest, best-of-breed products and solutions to clients. Holding the most prestigious industry certifications, our highly skilled and seasoned engineering team is available 24 hours a day, 7 days a week.
###